Florida Investment Firm Censured and Fined $75,000 by FINRA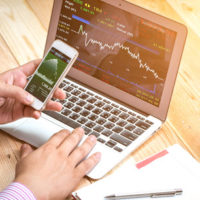 Have you ever invested your hard earned money with Dawson James Securities, Inc. (CRD#: 130645), a brokerage firm based out of Boca Raton, Florida? If so, you need to be aware of the recent disciplinary action that has been taken against the company. Earlier this year, the FINRA Department of Enforcement announced fines against Dawson James totaling $75,000 for supervisory failures that were related to research and private offerings. Without admitting or denying fault, the brokerage firm consented to the findings.
The Allegations Against Dawson James Securities, Inc.

The Background
From June 2009 through June 2016, Dawson James provided research and analysis coverage on several different companies in the biotech sector. As it happened, some of these firms were also investment clients of Dawson James. This type of arrangement sets up a potential conflict of interest. Though if handled properly, the conflict of interest can be avoided, and no industry rules will necessarily be violated. Specifically, when a brokerage firm has set up this type of arrangement, the research side of the firm must be completely walled off from the investment side of the company (FINRA Rule 2241).
Dawson James Research Analysts Overstepped Their Bounds

Unfortunately, at Dawson James, the proper supervisory system was not put into place. The broker-dealer failed to adopt or create robust procedures to keep the research analysts away from the investment side of the firm. Indeed, FINRA officials found a video from 2011 that showed four Dawson James executives discussing their investment business. This video was actually put on the company's website, fully available to the public. In the video, the brokerage firm's Director of Research, who happened to be the individual who had drafted most of the reports on the aforementioned biotech companies, actively solicited business for the firm's investment banking division. This conduct is a direct violation of FINRA rule 2241.
Problems With Private Offerings

Beyond the issues with the research department, FINRA officials also determined that the firm failed to conduct proper due diligence in relation to a private contingency offering. A private offering, also known as a private placement, refers to the sale of securities outside of a public exchange. In this case, the private offering was a contingent offering, which required that a minimum total investment threshold be hit to be completed. In all, a minimum of $3 million worth of shares needed to be sold. While $3.1 million were actually sold, seemingly meaning that the target was hit, nearly $300,000 of that $3.1 million came from inside investors, which, under the terms of the offering, did not count. As such, the offering failed, and investor money had to be returned by the issuer. Upon investigation, it was determined that Dawson James's negligence partially caused this issue, and unnecessarily put investor funds at tremendous risk.
Were You a Victim of Securities Fraud in South Florida?

Please contact the experienced investment fraud team at Carlson & Associates, P.A. today. We can help you seek full and fair compensation for your financial losses. From our office in Miami, we represent wronged investors throughout the region, including in West Palm Beach, Fort Lauderdale and Coral Gables.
Resources:
brokercheck.finra.org/firm/summary/130645
finra.complinet.com/en/display/display_main.html?rbid=2403&element_id=11946