Florida Brokerage Firm Expelled for Selling Unregistered Securities, Providing False Documents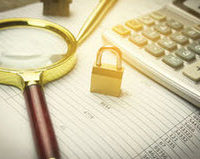 In 2015, Merrimac Corporate Securities, an Altamonte Springs, Florida-based brokerage firm, was permanently barred from the securities industry for misconduct. The firm, along with one of its principals, had filed an appeal on the decision.
On May 26th, 2017, a final decision was reached. FINRA's National Adjudicatory Council (NAC) affirmed the initial ruling (2011027666902), expelling Merrimac for illegally selling unregistered microcap securities and for providing false documents to investigators. The NAC also affirmed sanctions against Robert G. Nash (CRD#: 718820), a firm broker who was heavily involved in the process.
Misconduct By Merrimac Corporate Securities
Unsuitable Investments and Unregistered Securities 
The underlying misconduct in this case dates back to 2008. From 2008 through 2010, customers of Merrimac Corporate Securities were encouraged to invest in low-priced, lightly-traded penny stocks. In 2009, FINRA fined the firm $100,000 for recommending unsuitable investments to at least 30 different customers. In 2010, Merrimac became even more involved in the penny stock trade. It was at this time that Robert G. Nash became aware of the fact that one of the company's Central Florida-based investment advisors was falsifying documents, allowing customers to illegally purchase and trade unregistered micro cap stocks.
Merrimac Submits False Documents to FINRA 
In January of 2011, FINRA investigators, while conducting routine compliance reviews, requested documents pertaining to the accounts of 22 customers who were actively trading penny stocks with Merrimac. The broker-dealer, through Mr. Nash, responded by submitting false documents. The false documents indicated that all penny stocks that were traded were properly registered, or were eligible for a registration exemption. However, this turned out to be wrong. In reality, these penny stocks were unregistered, and the compliance documents had been falsified by a Merrimac employee. When FINRA's Department of Enforcement discovered the problems with the documents, Merrimac and Mr. Nash plead ignorance. However, substantial contradictions quickly came out in their stories regarding what exactly went wrong.
The Scale of the Impropriety  
Merrimac was facilitating the trading of unregistered penny stocks at a serious level. For example, in the summer of 2010, a Merrimac customer purchased 100 million shares of a small oil and gas company. Merrimac allowed this customer to quickly 'pump and dump' the shares of this stock, resulting in $124,000 in profits for the customer and considerable fees for the firm. Registered brokerage firms have a legal duty to ensure that they have enacted sufficient policies to stop this type of misconduct from occurring. Yet as high volumes of penny stock trading became commonplace at Merrimac, the company not only failed to implement adequate compliance policies, but representatives at the firm actively helped to facilitate misconduct by falsifying documents.
Contact Our Office Today   
At Carlson & Associates, P.A., our securities fraud lawyers have helped many wronged investors recover fair compensation for their losses. If you were a victim of fraud, please call us today at 1-(305)-372-9700 to set your fully confidential case review. From our office in Miami, we serve investors throughout South Florida, including in Aventura, Port St. Lucie and Cape Coral.
Resources:
disciplinaryactions.finra.org/Search/ViewDocument/69098
brokercheck.finra.org/individual/summary/718820#timelineSection