FINRA Permanently Bans Two Florida Brokers for Selling Unregistered Securities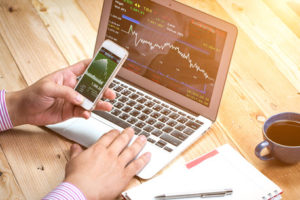 The Financial Industry Regulatory Authority (FINRA) has permanently barred Philip Brisard and Kenley Brisard from having any further association with any FINRA member due to their investment-related misconduct. According to FINRA, both men have consented to the sanctions against them without admitting or denying any culpability. Through their firm, Brisard & Brisard, Inc, the two brokers had been selling unregistered securities to retail investors.
The Unlawful Sale Unregistered Securities
The securities in question in this case were interest-only strips that stemmed from loans that were issued by the United States Small Business Association (SBA). These securities were not registered with the Securities and Exchange Commission (SEC). As such, SEC regulations prevent these securities from being sold to retail investors. Indeed, unregistered securities can be sold to Qualified Institutional Buyers (QIBs). A QIB is defined as a corporation or entity that qualifies as an accredited investor. Under SEC rules, individuals, no matter their wealth or financial sophistication, do not qualify. The unregistered securities that the Florida brokers were selling were extremely complex financial products. These products are unsuitable investments for everyday retail investors.
Brisard & Brisard Actively Marketed the Unregistered Securities
The Brisards did not merely allow or facilitate the sale of these illegal securities. Instead, the two men actively and hard marketed the products. Following a comprehensive investigation, FINRA officials determined that the men were sending general solicitation e-mails seeking customers for their products. This is unlawful conduct. In this situation, a general solicitation for customers should never been conducted. The action of the brokers puts ordinary investors at serious financial risk.
The Brokers Made Material Misrepresentations
Finally, FINRA also determined that Brisard & Brisard made several key material misrepresentations to investors. More specifically, the brokers:
Misled investors as to their company's role in developing the product; and
Misled investors as to the true nature of the product.
Making materially misrepresentations of this sort is a direct violation of Section Five of the Securities Act of 1933. Investors have a legal right to make a reasonably informed decision about whether or not to purchase the securities. As such, brokers have a legal duty to provide investors with full and fair information regarding a product. This duty goes beyond merely refraining from giving investors false information. Registered brokers must also make active efforts to ensure that retail investors know what type of product they are potentially buying. The unlawful sale of unregistered securities, the experienced marketing of these securities and making material misrepresentation to investors are all serious forms of broker misconduct.
Contact Our Miami Office Today
If you have been the victim of investment fraud in South Florida, our attorneys are standing by, ready to help. At Carlson & Associates, P.A., we have the skills, knowledge and experience necessary to help you recover the full and fair compensation that you deserve. To learn more about  what we can do for you, please call our office today at 1-(305)-372-9700 to set up a fully confidential review of your claim.
Resources:
disciplinaryactions.finra.org/Search/ViewDocument/66925
disciplinaryactions.finra.org/Search/ViewDocument/66924