The SEC Has Charged UBS Financial Services With the Failure to Adequately Supervise its Sales Staff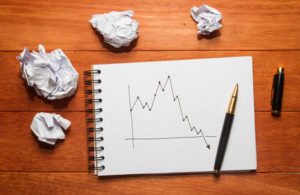 The Securities and Exchange Commission (SEC) recently reached a $15 million settlement with the financial services giant UBS. The settlement came in relation to charges that the company failed to adequately educate, train and supervise members of its sales team. As a result of these failures, sales representatives were unable to fairly inform clients and prospective clients about key aspects of certain complex financial products. Since these clients were retail investors, the investment services company had a legal responsibility to refrain from pushing unsuitable investment products on them.
UBS Sold Retail Investors a Complex Product Known as RCNs
An RCN is an obscure and complex type of financial product that is unsuitable for many investors. In simplified terms, it is a coupon-bearing investment that reaches payout upon its maturity. That means that the holder of an RCN will be paid out after a set period of time has passed. This holding period could be as short as a few months or as long as a few years. Generally, the performance of an RCN is tied to the performance of an underlying stock. This is both a feature and a bug. On the plus side, it means that RCNs share some of the characteristics of stocks and bonds. For certain investors, this is very desirable. However, there are also several drawbacks to investing in RCNs. Those being that they:
Are difficult to understand;
Are volatile;
Are highly risky; and
Come with relatively high commission fees.
Due to these factors, RCNs are simply not right for the majority of retail investors. While investors are empowered to make their own choices, brokerages must refrain from recommending this type of product to inexperienced investors without fairly informing them of the risks.
Investments Firms and Financial Advisers Must Recommend Suitable Investments
Brokerages and investment advisers have important legal obligations that must be followed when selling complex financial products. Specifically, they have a heightened duty to ensure that retail investors fully understand precisely what they are buying. Additionally, firms also have a legal duty to ensure that they are only recommending suitable products to investors. According to the SEC, UBS failed to live up to this duty when it came to marketing and selling RCNs. In all, the SEC determined that UBS sold nearly $550 million worth of RCNs to more than 8,700 inexperienced investors. UBS failed to adequately train their sales employees and as a result the sales staff did not properly assess whether or not RCNs were suitable products for their customers. In the unfortunate event that you have sustained financial losses due to poor financial adviser recommendations, please contact an experienced Miami unsuitable investments attorney for immediate legal assistance.
Contact Our Office Today
At Carlson & Associates, P.A., our dedicated investment fraud lawyers have extensive experience handling a wide variety of cases, including unsuitable investment claims. We can help you recover the full and fair compensation that you rightfully deserve. To learn more about what our team can do for you, please call our Miami office today at 1-(305)-372-9700 to set up an initial review of your case.
Resource:
https://www.sec.gov/news/pressrelease/2016-197.html