SEC Brings Investment Fraud Charged Against a Miami Beach Firm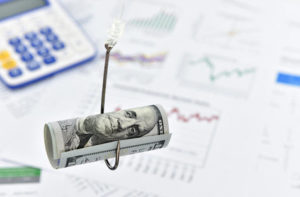 In the United States District Court for the Southern District of Florida, the Securities and Exchange Commission (SEC) has brought serious investment fraud charges against Onix Capital LLC and its sole owner and manager Alberto Chang-Rajii. Onix Capital is an asset management company that is based in Miami Beach, Florida. In all, the SEC believes that the wealth management company defrauded its investors out of more than $7 million.
The Allegations Against Onix Capital
Between June 2012 and March 2016, Onix raised approximately $7.4 million from investors. In court documents, the SEC alleges that these funds were raised based entirely on material misrepresentations that had been made to actual and prospective investors. Investors from all around the globe were affected by this fraud, but investors in Miami and South Florida were the primary targets. The misrepresentations that were made to investors were wide ranging. They included:
Lies about Mr. Chang's personal wealth, business history and educational background;
False statements regarding what the asset management company was investing in;
False claims about the the revenue of the company; and
Intentional misstatements that led investors to believe that they were buying promissory notes that were guaranteed by Mr. Chang.
Indeed, the investors who purchased promissory notes with Onix Capital were informed that Mr. Chang had in excess of $100 million in the bank. In reality, he had less than $1 million in personal accounts. There were simply no assets to back the promissory notes in question. Additionally, instead of being used to invest in companies that were "hand-picked" by Chang, as investors were told, Onix Capital's funds were commingled into Mr. Chang's personal accounts. He used this money to support his own lifestyle.
Chang Fled the Country and His Assets Have Been Frozen
In March of 2016, information was leaked to the media regarding the lies that Mr. Chang has told about his background. As Mr. Chang was relatively well known in South Florida, this information was soon picked up by the Miami press. His fraud began to unravel when Stanford University, where Mr. Chang supposedly obtained an MBA, claimed that they had never heard of him. As this news was breaking, the SEC believes that Mr. Chang was draining all of the Onix accounts in preparation to flee the country. After taking more than $4 million from company accounts, he left the United States for Malta, where he sought residency. Judge Marcia G. Cooke has granted the SEC's petition to temporarily freeze all of Mr. Chang's financial assets. The SEC is seeking the complete return of all ill-received gains and well as other financial penalties and relief for affected investors.
Contact Our Investment Fraud Legal Team Today
If you were the victim of investment fraud in South Florida, our attorneys are standing by, ready to help. At Carlson & Associates, P.A., we have the skills and experience necessary to help you recover the full and fair compensation you deserve. To learn more about what we can do for you, please do not hesitate to request a fully confidential case evaluation today by calling us at 1-(305)-372-9700.
Resources:
sec.gov/news/pressrelease/2016-250.html
sec.gov/litigation/complaints/2016/comp-pr2016-250.pdf
miaminewtimes.com/news/miami-tech-guru-under-fire-after-stanford-university-says-it-has-never-heard-of-him-8355398