Retired NFL Superstar Patrick Willis Sues Ex-Business Partner for Investment Fraud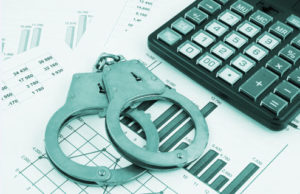 In 2015, All-Pro NFL linebacker Patrick Willis surprised many when he cut his NFL career short and headed to Silicon Valley. Willis invested in, and took an executive position with, upstart tech company Open Source Storage. He also relied on the company's principal, Eren Niazi, to invest in several other projects. Unfortunately, it appears that things went very wrong. On October, 25th, 2016, in a California Superior Court, Willis filed a lawsuit against Niazi. Within the suit, Willis alleged extensive fraud.
Niazi Presented Himself as an Expert, Induced Investment from Willis
When they first met in 2014, Eren Niazi quickly built up trust with Willis. According to the complaint filed by Willis, Niazi presented himself as a rich and successful businessman who had considerable investment opportunities available to him. He told Willis that he could help him secure and safely grow the money he earned playing in the NFL. Willis contends that he relied heavily on the expert advice of Niazi. In fact, Willis even agreed to fund a joint investment account with Niazi on which Niazi was the signatory. Of course, it was represented to Willis that Niazi was also funding this account in an equal proportion. Niazi explained that this was necessary to grow their joint business. In reality, court records indicate that Niazi never funded his share of the account at all. The attorneys for Willis contend that through his actions, Niazi established a fiduciary duty to Patrick Willis. Beyond explicitly defrauding the former NFL star, Niazi also breached his fiduciary duty by failing to look out for Willis's best financial interests.
When Does a Fiduciary Duty Exist?
In some cases, the existence of a fiduciary duty is clear and obvious. For example, if you invest under the guidance of a FINRA registered financial adviser, that adviser unquestionably owes you a fiduciary duty. However, not all cases are that clear cut. There are many circumstances in which individuals invest their hard-earned life savings in people like Eren Niazi. In a formal sense, Niazi is not a financial adviser. That being said, he did present himself to Willis as an industry expert. Through those actions, Niazi could have created a fiduciary duty. Depending on the specific facts of a case, any individual can become a fiduciary to another individual. Generally, courts will impose of fiduciary duty on a person if the following four factors are present:
They acted as if they were an expert;
The plaintiff reasonably relied on the defendant's alleged expert knowledge;
The plaintiff placed real trust and confidence in the hands of the defendant; and
The defendant had actual power and discretion to make material decisions for the plaintiff.
Contact Our Miami Office Today
Unfortunately, high net-worth and high profile individuals such as professional athletes are often targets of investment fraud. At Carlson & Associates, P.A., our Miami investment fraud attorneys are dedicated to helping all fraud victims recover full compensation for their losses. If you have been a victim of fraud in South Florida, please contact our team today to set up an initial review of your case. We look forward to helping you.
Resource:
incimages.com/uploaded_files/image/compressed_willis_v_niazi_clean_full_118365.pdf