Renewable Energy Company Defrauded Investors Out of More Than $30 Million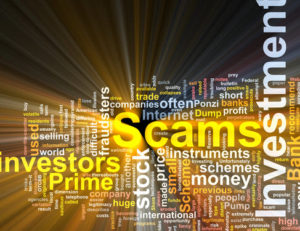 Recently, the Securities and Exchange Commission (SEC) filed a civil complaint against a renewable energy company. The lawsuit, which was filed in the U.S. District Court for Central California, was brought against Patrick S. Carter and his company 808 Renewable Energy Corp. In related lawsuits, the SEC also took legal actions against several co-conspirators, including three other individuals and three other companies. The SEC alleges that Carter, through 808 Renewable Energy, was the lead actor in a five year fraud scheme that took in more than $30 million. In all, several hundred different investors were impacted by the fraud. According the complaint from the SEC, the fraud shared many characteristics of a Ponzi scheme.
Understanding the Case Against 808 Renewable Energy
808 Renewable Energy marketed itself as a forward thinking company that operated in the green energy sector. In promotional materials, 808 noted their desire to help get America off of foreign sourced fossil fuels and onto cleaner and cheaper renewable technology. More specifically, the company touted its ability to offer cogeneration technology. This technology is also known as 'combined heat and power' (CHP) technology. 808 offered CHP units to individual buildings, including residential homes and large businesses. These units allow the building to greatly increase their energy efficiency. Essentially, the CHP unit captures heat that would have been discharged into the atmosphere and stores that energy for future use. It can cut energy costs by as much as 80 percent in some cases. While this cutting-edge technology is extremely promising, the SEC contends that 808 Renewable was vastly overstating its ability to provide it. In fact, in the five years that the company was active, it turns out that they only installed four fully functional CHP systems. Nonetheless, the company was selling five different types of securities. The sale of these securities raised more than $30 million. The SEC now believes that these securities offerings were illegal and that a large amount of investor money was simply misappropriated.
The Misappropriation of Investor Funds
Sales representatives from 808 told investors that their funds were needed to help the company secure additional renewable energy equipment. Investors were told that this equipment would help the company expand. In reality, very little investor money was spent on acquiring or operating new hardware. Instead, Patrick Carter directed the investor money towards:
Consulting fees (largely paid to a company he owned and controlled);
Commissions for his sales representatives; and
Returned payments for previous investors.
So, while investors were sold the idea that their money was needed to help support the growth of a successful business in a blossoming industry, Carter and his associates were actually intentionally draining the company of all of its assets.
Were You a Victim of Investment Fraud?
Our team is standing by, ready to help. At Carlson & Associates, P.A., our investment fraud attorneys have helped many victims recover full and fair financial compensation for their losses. To learn more about how we can assist you, please contact our team today. We represent fraud victims throughout the region, including in Dade County and Broward County.
Resource:
sec.gov/litigation/complaints/2016/comp-pr2016-242.pdf
Save