Palm Beach Gardens Brokerage Firm Ordered to Pay $2.3 Million in Restitution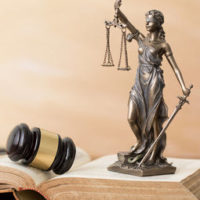 Legend Equities Corporation (CRD#: 30999), a brokerage firm headquartered in Palm Beach Gardens, Florida, has accepted and consented to sanctions that include public censure and financial restitution that is currently estimated at $2,300,188. Without admitting or denying any wrongdoing, the firm agreed to these penalties to settle FINRA Case #2016050259801. This claim stemmed from allegations that Legend Equities was systematically overcharging its customers by failing to properly identify and apply discounts on front-end sales charges.
The Misconduct By Legend Equities Corporation
The Background 
The relevant period in this case runs from January of 2009 through January of 2017. During that time, Legend Equities managed many retirement accounts as well as many investment accounts for registered charitable organizations. In certain circumstances, these types of accounts are entitled to receive waivers on front-end sales charges on mutual fund purchases.
Failure to Identify Discounts   
As brokerage firms have a legal duty to look out for the best financial interests of their customers, they must take proactive steps to properly identify any available sales charge discounts. Unfortunately, Legend Securities Corporation failed to live up to this legal obligation. Indeed, FINRA investigators determined that the firm failed to create or maintain an adequate supervisory system that would be necessary to effectively identify and apply all available front-end sales charge waivers. This is a direct violation of FINRA Rule 3010, which requires firms to put proper supervisory systems in place.
The Effect of the Negligence 
Overcharging customers for investment positions, even if unintentionally, is a form of brokerage firm negligence. In the long run, overcharging customers on fees can have a tremendous impact on the value of their account. Small losses now can add up to very big losses over time. This case provides an illustrative example of just how damaging the failure to provide relatively minor sales discounts can be.
Indeed, the misconduct of Legend Securities Corporation meant that most affected investors were improperly charged a front-end sales fee that was equal to 0.25 percent of the total value of their transaction. In reality, no charge should have been applied. Over multiple transactions, that difference can quickly add up. In all, FINRA estimates that 4,000 customer accounts were affected for a total of $2.0 million in improper sales charges, with another $300,000 in lost interest that would have been earned had no misconduct taken place. The improper charges were by no means distributed evenly; indeed, multiple investment accounts were reportedly overcharged by more than $10,000.
Speak to a Miami Securities Fraud Lawyer Today 
Were you a victim of securities fraud or broker-dealer negligence? If so, our highly qualified legal team can help. At Carlson & Associates, P.A., we are ready to fight hard to help you recover the full and fair compensation you rightfully deserve. From our office in Miami, we serve fraud victims throughout the region, including in Cape Coral, Hollywood, Homestead, Fort Lauderdale, West Palm Beach and Coral Springs.
Resources:
brokercheck.finra.org/firm/summary/30999
disciplinaryactions.finra.org/Search/ViewDocument/68584