Owners of Day Trading Firm Charged with Defrauding Inexperienced Investors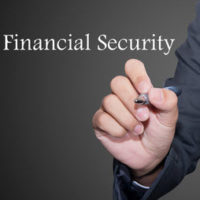 The Securities and Exchange Commission (SEC) has filed investment fraud charges against Naris Chamroonrat and Adam L. Plumer for their role in creating a scheme that defrauded several hundred investors from all over the globe. According to the agency, the two men operated a fake day trading firm and used it to bilk investors out of more than $1.4 million. The SEC believes that the men intentionally and actively targeted inexperienced investors.
The Fraudulent Day Trading Firm Had Many Characteristics of a Ponzi Scheme
According to the complaint by the SEC, which was filed in the U.S. District Court for New Jersey, Chamroonrat and Plumer carried out their fraud through a company called Nonko Trading. This company was an unregistered brokerage that lured in inexperienced investors with many tantalizing offers, including low minimum deposit requirements, well below market commission rates and easy access to leverage. Unfortunately, the reality was far different than the presentation to customers. Indeed, customers who put their money into the Nonko Trading platform were not actually able to make trades at all. Nonko's platform was entirely fake and it was never actually hooked into a live securities network at all. Customers were only able to simulate the trading experience. Of course, none of the customers were aware of that fact. To them, it looked as if they were making real trades. Authorities believe that Nonko Trading was operating in a manner similar to that of a classic Ponzi scheme. When investors sought to withdraw funds from their trading account, Chamroonrat and Plumer simply transferred over money from one of the other customer accounts. The men were attempting to keep the scheme going by attracting new clients and hoping that their current customers, mostly inexperienced investors, would become over-leveraged and would lose all of their money making bad fake 'trades'.
The Fraudsters are Facing Harsh Penalties
Beyond the SEC seeking to get the men to return any ill-gotten gains along with interest and penalties, Naris Chamroonrat, whom investigators believe was the lead perpetrator of the scam, is now facing criminal charges. Those who are guilty of committing investment fraud must be brought to justice in every way possible. In many cases, that will mean professional sanctions. In some of the most severe cases, it will mean criminal charges. In all major investment fraud cases, victims of the fraud should seek assistance from an experienced attorney who can help them pursue individual civil action. While the SEC or FINRA may impose civil penalties on a brokerage or investment adviser, it is often challenging for victims to recover full compensation without qualified legal help.
Contact Our Miami Office Today
The perpetrators of investment fraud must be held responsible for their actions. At Carlson & Associates, P.A., our attorneys fight hard to help victims seek justice so that they can recover the full and fair compensation that they deserve. For additional information on what we can do for you, please do not hesitate to call 1-(305)-372-9700 to schedule a fully confidential initial review of your claim.
Resources:
sec.gov/news/pressrelease/2016-273.html
sec.gov/litigation/complaints/2016/comp-pr2016-273.pdf