Morgan Stanley Hit With Multimillion Dollar Penalty for Overbilling Customers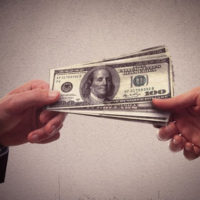 On January 13th, 2017, the Securities and Exchange Commission (SEC) announced that it had reached a $13 million settlement with the financial giant Morgan Stanley. The settlement came in relation to charges that Morgan Stanley had been systematically overbilling its clients and that the company failed to comply with key securities regulations. Beyond the $13 million fine, Morgan Stanley also agreed to return $16 million to affected customers along with any related interest. In all, the SEC believes that more than 100,000 customers were affected by the unlawful billing practices.
Retail Investors Must Be Able to Trust that Billing is Fair and Accurate
Managing investments is highly complex and requires a great deal of technical skill. Indeed, to the untrained eye, it is not always clear exactly what brokerage firms are doing to protect their clients' money.  As such, financial firms and broker dealers have a legal duty to fairly disclose any commissions and investment fees that they are collecting. Charging customers unlawful or well-hidden fees has been a major problem in the industry over the years, and regulators are continuously trying to stay ahead of bad-acting firms. One of the methods that regulators have used to combat the practices of overbilling and non-transparent billing is known as the 'Custody Rule'. This rule is found in the Investment Advisers Act of 1940 and it was strengthened by the SEC in 2009.
Understanding the Custody Rule
The Custody Rule is designed to ensure that the assets of retail investors are effectively safeguarded. More specifically, the rule is meant to protect retail investors from any type of theft, misappropriation or negligent bookkeeping. Currently, the Custody Rule requires broker-dealers to do each of the following four things:
Firms must use 'qualified custodians' to hold clients' funds and securities;
Customers must receive a written notice indicating how their funds are being held;
Customers must receive a quarterly account statement that contain accurate and appropriately detailed information regarding their investments; and
Firms must be prepared to submit to a surprise examination by an independent accountant.
Morgan Stanley Violated the Custody Rule
Morgan Stanley failed to submit its clients' accounts to surprise independent exams two years in a row. According to the SEC, Morgan Stanley was requested to provide accounts with a complete and accurate list of client holdings, yet was unable to do so. This is extremely concerning as this rule is in place to protect customer assets and to prevent possible misappropriation. Further, there is reason to believe that the firm's failure to submit to the independent exams may be partially related to the firm's systematic overbilling of its clients. It is clear that Morgan Stanley did not have the appropriate safeguards in place to protect investors.
Were You a Victim of Securities Fraud in South Florida?
Our Miami investment fraud lawyers are standing by, ready to help. To request an immediate review of your claim, please call our office today at 1-(305)-372-9700. At Carlson & Associates, P.A., we represent investment fraud victims throughout South Florida, including in Palm Beach County, Dade County and Broward County.
Resources:
sec.gov/news/pressrelease/2017-12.html
sec.gov/rules/final/2009/ia-2968.pdf