Miami Brokerage Firm Hit With $188,000 in Penalties for Overcharging Customers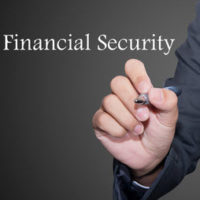 In May, Ultralat Capital Markets, Inc. (CRD#: 136791), a broker-dealer based in Miami, Florida, settled allegations that it systematically overcharged several of its clients. Without admitting or denying any wrongdoing, Ultralat Capital Markets consented to the following penalties:
Public censure;
A $140,000 fine; and
Disgorgement of ill-gotten gains totaling $48,055.84, plus interest.
Full information regarding this case can be obtained through FINRA's disciplinary action database, case reference number: 2013035313903.
The Allegations against Ultralat Capital Markets, Inc.

The Background
The relevant period in this claim stretches from March 2012 through September 2013. During that time, Ultralat Capital Markets, acting through several different intermediaries, including the firm's former president, used non-market FOREX exchange rates while conducting bond swap transactions for several different retail clients. At no point were these customers ever informed that their trades were be made using non-market rates.
The Firm Manually Adjusted Rates, Manipulated Losses and Charged Excessive Markups
All broker-dealers have a legal duty to look out for the best interests of their clients; the failure to do so is a breach of fiduciary duty, and can be legally actionable. In this case, Ultralat Capital Markets breached its fiduciary obligations by overcharging clients.
Many of the firm's customers were involved in bond swap transactions, using the Brazilian Real. In several different instances, after the firm's customers had placed their orders, representatives at the firm went into the computer system, and manually adjusted the currency rate for the transaction, taking it from the current spot price to a non-market rate. Ultralat Capital Markets, Inc. did this as part of a very complex scheme that led to customers being hit with excessive markups.
To better understand how it worked, consider the following example that was provided by FINRA's Department of Enforcement: In April of 2012, a customer sold a large number of shares of a bond fund, priced at 103.00 (denominated in Brazilian Real). At the time of the trade, 1.86 Brazilian Reals was equal to 1.00 U.S. dollar. However, Ultralat Capital Markets manually adjusted the exchange rate down to 1.51 per U.S. dollar, dramatically overvaluing the Brazilian currency, and thus also overvaluing the customer's position. Of course, notably, this customer's investment position had actually lost money, and since the brokerage firm was overvaluing the sale, they were also undervaluing the customer's losses. In turn, the firm made up this amount by swapping the bond to another using a non-market rate, causing the second customer to overpay. The net effect of these manipulations: Customers were charged excessive markups on the bonds that they purchased.
Were You a Victim of Securities Fraud?
Our investment fraud team can help. At Carlson & Associates, P.A., we have helped many victims obtain full and fair compensation for their losses. If you lost money investing with Ultralat Capital Markets, Inc. or any other South Florida brokerage firm, please do not hesitate to call our Miami office today at 1-(305)-372-9700 to set up a free review of your claim.
Resources:
brokercheck.finra.org/firm/summary/136791
disciplinaryactions.finra.org/Search/ViewDocument/68138