Fort Lauderdale Broker Permanently Barred for Unsuitable Investment Recommendations, Unauthorized Trading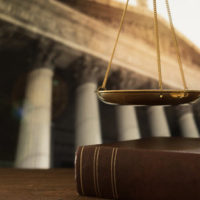 Recently, FINRA's Department of Enforcement permanently barred Florida broker Scott Allen Sibley (CRD#: 1523981) from the securities industry. Mr. Sibley was accused of recommending unsuitable investments to at least 10 different clients and engaging in unauthorized trading on another client's brokerage account. Without admitting or denying any of the allegations, Mr. Sibley consented to the sanctions that were entered against him.
Misconduct By Florida Broker Scott Allen Sibley  
The Background 
The relevant time period in the case begins in January of 2010 and stretches through February of 2015. During that time, Scott Allen Sibley was employed as a general securities representative at a Fort Lauderdale, FL branch of Raymond James & Associates. Eventually, Mr. Sibley was terminated from that brokerage firm in March of 2015 after the company had received several different customer complaints regarding Mr. Sibley's professional conduct and management of their accounts.
Unauthorized Trading 
In 2009, a Florida investor, referred to only in the court documents as "KS", transferred his account over to Raymond James & Associates. At the time, Scott Allen Sibley became the representative in charge of overseeing his investments. Notably, KS was a retired investor who had considerable medical issues. He had limited investment experience, and had a profile that allowed for a low to moderate risk tolerance. His account was not a discretionary trading account. Yet, between 2010 and 2015, Mr. Sibley made at least 900 securities transactions on the account without the approval, knowledge or consent of KS. Mr. Sibley's actions caused tremendous financial damage to the value of this investor's account. Indeed, between 2010 and 2015, KS's account lost 50 percent of its total value, while the S&P 500 went up by more than 50 percent during that same time period.
Unsuitable Investments  
FINRA Rule 2111 requires that all registered investment advisors have a reasonable basis for believing that a particular investment opportunity is suitable for their client. Suitability must be present in all investment recommendations and trades. Unfortunately, Mr. Sibley repeatedly failed to live up to this professional obligation. At least ten different customer accounts were affected, including that of investor KS, who was also the victim of the unauthorized trading. The ten accounts in question were all owned by senior citizens of upper middle income status. As such, they were interested in relatively low risk investments. Yet, Mr. Sibley encouraged them to heavily concentrate their holdings in precious metals securities. This is a highly risky investment. Indeed, precious metal securities are speculative, volatile and are simply not appropriate for most investors. Certainly, they were not suitable for Mr. Sibley's clients at Raymond James & Associates.
Contact Our Miami Investment Fraud Lawyers Today 
At Carlson & Associates, P.A., our Miami securities fraud lawyers have extensive experience handling unauthorized trading claims and unsuitable investment cases. If you were a victim of either of these violations or any other type of investment fraud in Florida, we can help. Please do not hesitate to contact our team today at 1-(305)-372-9700 to schedule your fully confidential initial claim evaluation.
Resources:
brokercheck.finra.org/individual/summary/1523981
finra.org/industry/faq-finra-rule-2111-suitability-faq