Former Movie Producer Allegedly Defrauds Investors Out of Millions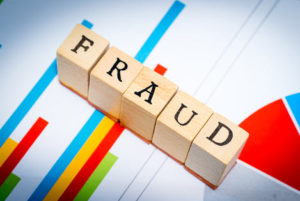 The Securities and Exchange Commission (SEC) has charged a former movie producer with investment fraud. According to the complaint from the agency, which was recently filed in Southern District of New York, David R. Bergstein bilked investors out of more than $5 million. The SEC alleges that $2.3 million was intentionally misappropriated and another $3.5 million was stolen outright. According to court documents, Bergstein used complex and sophisticated corporate structures and transactions to attempt to cover up the true nature of his fraudulent actions. Additionally, Bergstein had somewhat unwitting co-conspirators. Hedge fund managers negligently enabled Bergstein without realizing the full extent of his fraud.
Understanding the Fraud Scheme Perpetrated by Bergstein
The SEC alleges that Bergstein actually ran two concurrent investment fraud schemes. Both schemes were highly complex and involved obtaining loans from hedge funds. In one of the schemes, Bergstein convinced a hedge fund to lend heavily to a company he controlled called Schwartz IP. Bergstein provided documents to the operators of the hedge fund that showed that Schwartz IP controlled approximately $16 million in assets. In reality, the documents provided were fraudulent. Schwartz IP actually did not control any assets at all. Further, the hedge fund operators were told that the loan was being made to facilitate Schwartz's investment into several medical-billing businesses. The truth was that Bergstein was simply transferring funds around, often through other companies he controlled, while siphoning off large amounts of money in the process.
The Hedge Fund Managers Were Also Charged with Investment Fraud
This fraud also led to the SEC taking legal action against the managers of the hedge fund in question. While the hedge fund operators were not aware of the extent of the fraud committed by Bergstein, they did engage in unlawful practices. Specifically, they breached the investment policy statement that they signed with their investors. When financial advisers obtain money from investors, they must always manage it in a way that is consistent with the guidelines of the investment policy statement. In this case, investing in Schwarz IP was a direct violation of the investment policy guidelines. Further, the hedge fund managers received personal commission payments totaling more than $750,000 for investing with Bergstein. Clearly, the financial advisers personally gained from their breach of investor trust. While they may not have realized the extent of the Bergstein's fraud, they put their investors at risk for their own gain. As a result, their investors suffered substantial financial harm. Due to his actions, Keith Wellner, the chief operating officer and chief compliance officer of the hedge fund, was permanently barred from working in the securities industry.
Contact Our Miami Office
At Carlson & Associates, P.A., we have many years of experience helping investment fraud victims recover compensation for the full extent of their losses. We always give each case the personalized attention that it deserves. If you have been a victim of investment fraud in South Florida, please reach out to our team at 1-(305)-372-9700 to request your fully confidential case evaluation today.
Resource:
sec.gov/litigation/complaints/2016/comp-pr2016-235.pdf