Florida Financial Advisor Accused of Failing to Disclose Outside Business Activities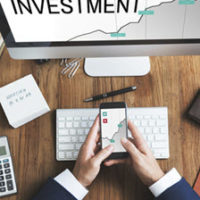 Erick J. Arnett (CRD#: 5007131), a registered investment advisor who was most recently employed at Taylor Capital Management Inc., a firm based in Spring Hill, Florida, has been accused of engaging in business activities outside the normal scope of his relationship with his member firm. This type of activity is a direct violation of industry rules, specifically FINRA Rule 3270. The full complaint against Mr. Arnett can be found by referencing FINRA Disciplinary Proceeding: 2015044778302.
The Allegations Against Erick J. Arnett
Undisclosed Outside Business Activities
During the relevant time period in this case, Mr. Arnett was employed at Dalton Strategic Investment Services Inc., a Florida brokerage firm. According to records available to the public through FINRA's free BrokerCheck tool, Mr. Arnett was employed at Dalton Strategic from early 2010 until the summer of 2013. While he was employed as an investment advisor at Dalton Strategic, Mr. Arnett was also participating in the operation of a 'marketing firm' called Rnett Consulting. Under industry rules, Mr. Arnett had a professional obligation to disclose this fact to his employer, yet he failed to do so.
Undisclosed Ties to a Risky Investment Fund
FINRA investigators believe that Mr. Arnett received at least $60,000 in compensation for his role related to the operation of Rnett Consulting. Notably, that $60,000 was paid to him by another person that also worked at Dalton Strategic. Based on the available information, FINRA investigators have alleged that Rnett Consulting, the so called 'marketing firm', was primarily attempting to get clients to invest in fund engaged in futures and commodities trading.
Indeed, FINRA alleges that nearly 30 investors collectively invested more than $2 million into a fund known as CAS. This fund had ties to Rnett Consulting, Erick J. Arnett and his co-workers at Dalton Strategic. Yet, Dalton Strategic did not approve of or oversee any of the commodities futures that were sold to investors through CAS.
Many Investors Sustained Serious Financial Losses
Unfortunately, according to the complaint submitted by the FINRA Department of Enforcement, many CAS investors lost a substantial amount of money. It is critically important that securities investments, and potential investment opportunities, are overseen by registered broker-dealers. Yet, it appears that these trades were not.
Registered brokerage firms have the resources to do the necessary due diligence on any investment opportunities, and they also become legally responsible for ensuring that any transactions are appropriate for their clients' interests. When individual financial advisors conduct undisclosed outside business activities, or sell securities away from their member firm, they are putting their clients at an unacceptable financial risk.
Have You Sustained Major Investment Losses?

We can help. At Carlson & Associates, P.A., our Miami investment fraud attorneys have extensive experience handling claims involving the outside business activities of brokers as well as claims involving broker's 'selling away' from their firm. To learn more about how our team can protect your rights, please call our firm today at 1-(305)-372-9700 or reach out to us directly online.
Resources:
brokercheck.finra.org/individual/summary/5007131
finra.complinet.com/en/display/display.html?rbid=2403&element_id=9467
disciplinaryactions.finra.org/Search/ViewDocument/68056