Florida Brokerage Firm Fined $225,000, Ordered to Pay More Than $500,000 in Restitution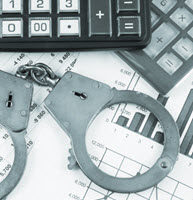 Recently, the Financial Industry Regulatory Authority (FINRA) announced sanctions against Invest Financial Corporation (CRD#: 12984), a registered broker-dealer that is based in Tampa, Florida. According to investigators, Invest Financial Corporation failed to identify and apply a large number of sales charge waivers to eligible customers. Full information regarding this case can be found by referencing its disciplinary proceeding case number: 2015046036301.
The Misconduct By Invest Financial Corporation

Background
The relevant time period for this case runs from 2009 through 2015. During that time, Invest Financial represented many retirees and charity organizations. Based on the status of these accounts, these investors were eligible to get their front end sales charges waived when purchasing Class A shares of several different mutual funds. Reducing investment fees is one of the best ways to increase an investor's returns. Financial advisers should always be looking out for ways to save their clients' money.
If a specific investor is eligible for a sales charge waiver when they purchase a Class A share, there is no valid reason for them to purchase any other type of shares of the same product. Of course, ordinary investors may not be aware of this fact. The long-term differences in fees between purchasing Class A shares vs. Class B shares can be complex, and available discounts may not be public knowledge. As such, registered investment advisers have a duty to ensure that their customers purchase shares in the manner that is in their best financial interests.
Sanctions Against the Brokerage Firm
Unfortunately, Invest Financial fell far short of its obligations to its clients. At least 345 different customers were either 1) not granted sales charge waivers they were owed or 2) were encouraged to purchase mutual fund shares in a negligent manner, resulting in them paying unnecessary additional fees. For this misconduct, FINRA took the following actions against the company:
It was publicly censured;
The firm was fined $225,000; and
The firm was ordered to create a remediation plan in order to provide restitution to affected customers.
Thus far, Invest Financial has already paid out $504,722 in financial restitution. Though, more affected clients may be identified. If so, then the brokerage firm will be required to reimburse those customers as well. Full and fair interest must be paid on top of any direct losses that affected clients sustained. If you believe that you were overcharged by Invest Financial Corporation, or any other Florida brokerage firm, please contact an experienced Miami breach of fiduciary duty attorney for immediate assistance.
Were You a Victim of Investment Fraud in South Florida?

We can help. At Carlson & Associates, P.A., our attorneys fight hard to help investment fraud victims recover fair compensation. To learn more about what we can do for you, please call us today at 1-(305)-372-9700 or email us directly through our website. From our office in the heart of Miami, we represent wronged investors in communities throughout South Florida, including in West Palm Beach, Fort Lauderdale and Miramar.
Resources:
brokercheck.finra.org/firm/summary/12984
disciplinaryactions.finra.org/Search/ViewDocument/68084