Florida Brokerage Firm Agrees to $150 Million Settlement in Jay Peak Case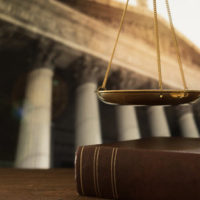 On April 13th, 2017, there was a major development in ongoing Jay Peak litigation. The court-appointed receiver for Jay Peak, Michael I. Goldberg, announced that he had reached a $150 million settlement with Raymond James & Associates Inc., the Florida brokerage firm that allegedly 'aided and abetted' the mass fraud that took place at Jay Peak.
Basic Background of the Case

Jay Peak, a ski resort in Northern Vermont, was set to undergo a $400 million renovation. The project had many different aspects, including the construction of a medical research facility. A Miami-Dade County businessman, Ariel Quiros, controlled the company that was leading the Jay Peak projects. Mr. Quiros and his associates brought in money from investors all over the world. In many cases, he had investors use the the EB-5 Immigrant Investor Program. This program provides foreign nationals with the chance to obtain a green card in exchange for making a qualifying investment into an American project.
Sadly, the bulk of investor money did not go where it was supposed to go, Instead, it was siphoned off by Mr. Quiros. Ariel Quiros did not execute the fraud on his own. Joel Bernstein, a regional manager at a Raymond James & Associates office in South Florida is alleged to have helped Mr. Quiros shuffle around money to keep the fraud scheme going. At the very least, Mr. Bernstein appears to have been grossly negligent.

What the Settlement Agreement Entails

Last year, Raymond James paid more than $6 million to Vermont state regulators in association with this case. Raymond James agreed to the settlement without admitting or denying any wrongdoing in the case. The settlement agreement, which was announced at the Vermont Statehouse in Montpelier, is wide-ranging. The funds put forward in this agreement will be used to pay at least:
550 different contractors and vendors; and
169 different investors.
According to the settlement agreement, the Florida brokerage firm will make an initial payment of $91.7 million. That payment will be broken down as follows:
$5.5 million will go to pay unresolved debts held by Jay Peak;
$19.7 million will be used for unfinished projects, including satisfying some outstanding contractor liens; and
$67 million will go to investors who put money into the (unbuilt) AnC Bio Vermont research facility.
A second settlement payment of $53 million is set to soon follow the initial payment. Part of this payment is set to go to investors who put money into the Tram Haus Lodge and the Burke Mountain projects. Finally, as part of that payment, $25 million has been set aside to compensate the legal costs of wronged investors.
Contact Our Miami Office Today

At Carlson & Associates, P.A. we represent dozens of investors taking action against Raymond James & Associates, Inc. along with other parties who have committed misconduct in this case. If you invested money in Jay Peak, and you sustained losses or believe you were misled, let us help. Please contact our attorneys today at 1-(305)-372-9700 to set up a fully confidential review of your claim.
Resource:
jaypeakreceivership.com/wp-content/uploads/2017/04/SIGNED-Settlement-Agreement-with-Exhibits-12.pdf