Florida Broker Suspended for Eighteen Months for Undisclosed Outside Business Activities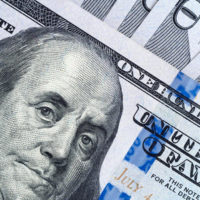 Recently, FINRA's Department of Enforcement announced an eighteen month suspension of William Campbell Webb (CRD# 1621426), a Florida broker who was most recently employed at the Panama City office of Raymond James & Associates. Mr. Webb was also assessed a deferred fine of $15,000 for his misconduct. The case against Mr. Webb involved multiple, unreported outside business transactions. Without admitting or denying any of the allegations against him, Mr. Webb accepted and consented to FINRA's sanctions.
Undisclosed Outside Business Activities 
Case Background 
William Campbell Webb started working as a registered broker at the Raymond James office in Panama City in 2009. From 2010 until he departed the firm in 2015, FINRA investigators believe that Mr. Webb was involved in undisclosed outside business transactions with customers of Raymond James. Additionally, investigators also believe that Mr. Webb took out at least six unreported loans from at least three different Raymond James clients.
The Scale of the Outside Business Activities 
The outside business activities that Mr. Webb was involved in were real estate transactions. Indeed, Mr. Webb received financial compensation for his role working on a real estate venture with multiple Raymond James clients. There were at least four different real estate transactions that resulted in Mr. Webb receiving compensation. Additionally, Mr. Webb received six loans from Raymond James customers that together were worth approximately $340,000.   
Violation of FINRA Rule 3270 
Under FINRA Rule 3270, registered brokers are required to give prior disclosure of any proposed outside business activities to the compliance officers at their member firm. Upon receiving these disclosures, the member firm will then become responsible for reviewing the proposed outside transactions, and determining whether or not the transactions should be allowed to go forward. Brokerage firms can (and should) deny approval for any outside business activities proposed by individual brokers if the firm believes that those transactions would in any way threaten the best financial interests of its customers.
In the event that a broker-dealer does grant approval for its representative's outside business transaction, then that firm will become legally responsible for overseeing that transaction. As the outside business transactions in this case involved a Raymond James broker and Raymond James customers, the firm had an obligation to ensure that the transactions were legitimate and in the best interests of those clients. In this case, not only did Mr. Webb fail to report the transaction, as he was mandated to do under FINRA Rule 3270, but he submitted false statements on the company's annual compliance questionnaires. However, under several different legal theories, firms can be held liable for the actions on their employees, even if the firm claims it did not know about employee's actions.
Were You a Victim of Investment Fraud in Florida? 
We can help. Our experienced Miami investment fraud attorneys are standing by, ready to protect your legal rights and financial interests. To schedule a fully confidential review of your case, please call us today at (305) 372-9700. We represent wronged investors throughout South Florida, including in Fort Lauderdale, Hollywood, Coral Springs, Davie and Boca Raton.
Resources:
brokercheck.finra.org/individual/summary/1621426
finra.complinet.com/en/display/display_main.html?rbid=2403&element_id=9467