Florida Broker Permanently Barred From the Securities Industry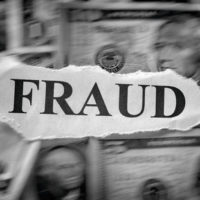 On March 24th, 2017, Norman Kirby Farra Jr. was expelled from the securities industry for his failure to cooperate with an official investigation. According to industry records, which can be accessed by using FINRA's free BrokerCheck tool (CRD#: 2131930), Mr. Farra was most recently employed at International Assets Advisory, LLC, at its location in Tampa, Florida.
The FINRA Complaint Against Norman Kirby Farra Jr.
Full details regarding the findings against Mr. Farra can be reviewed by obtaining his official Letter of Acceptance, Waiver and Consent (AWC). Without admitting or denying misconduct, Mr. Farra has consented to his ban from the industry. The reference number for his disciplinary proceeding is  2017053368201.
Initial Investigation

In January of 2017, FINRA's Department of Enforcement launched an investigation into the conduct of Mr. Farra. According to investigators, there were serious concerns that Mr. Farra was conducting undisclosed private securities transactions and engaging in other unreported business deals outside of the oversight of his employer.
Broker-Dealers are Responsible for Transactions
All brokerage firms that are registered with and regulated by FINRA are responsible for overseeing the securities transactions of their brokers. This process is incredibly important, as it ensures that safeguards are in place to help keep brokers from overcharging clients, pushing them into other unsuitable investments or taking advantage of them in any other manner.
Brokers must report their private securities transactions to their member firm. After disclosing prospective transactions, the member firm can determine if they wish to allow their representative to go through with the deal. If they do agree to allow the transaction, then the brokerage firm becomes legally responsible for it. If they do not agree, the individual broker must refrain from participating in the transaction.
Allegations of Selling-Away Against Norman Kirby Farra

If an investment adviser fails to report an outside transaction to their member firm, or if they go through with a transaction over the objections of their member firm, they are committing a selling away offense. This is a serious offense that can put investors at considerable risk. In this case, FINRA investigators were concerned that Mr. Farra was selling away from his firm.
Failure to Respond to Investigators

As FINRA officials attempted to get more information regarding Mr. Farra's case, they faced considerable resistance. Indeed, Mr. Farra failed to respond to multiple letters requesting documents and information. This is a direct violation of FINRA rule 8210, which compels industry members to provide information, documents and testimony in certain circumstances. The failure to comply with investigators suggests that there may have potentially been a wider problem.
Did You Lose Money With This Broker?

If you lost money investing with Norman Kirby Farra Jr. or with any other Florida financial advisor, please contact Carlson & Associates, P.A. today. Our skilled securities fraud attorneys have helped many victims recover financial compensation for their investment losses. To set up a confidential review of your claim, please call us today at 1-(305)-372-9700. From our office in Miami, we serve investors in communities throughout South Florida, including in Dade County, Palm Beach County and Broward County.
Resources:
brokercheck.finra.org/individual/summary/2131930#disclosuresSection
disciplinaryactions.finra.org/Search/ViewDocument/68435
finra.complinet.com/en/display/display.html?rbid=2403&element_id=3883