FINRA Sanctions Merrill Lynch for Inadequate Supervision of Customer Accounts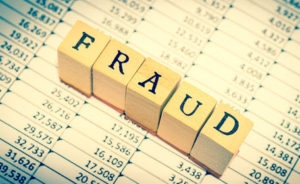 On November 30th, 2016, the Financial Industry Regulatory Authority (FINRA) has announced more than $7 million in penalties against Merrill Lynch. The wealth management company was hit with $6.25 million in fines and was ordered to pay another $788,000 in restitution to the affected customers. Merrill Lynch consented to the sanctions, but did not admit to any wrongdoing. These complaints stem from the company's failure to properly supervise the use of leverage in brokerage accounts from 2010 through 2014.
Merrill Lynch Facilitated Loans Backed By Securities, Did Not Supervise Customers
Merrill Lynch allowed many of its customers to obtain 'loan management accounts,' otherwise known as LMAs. These accounts were essentially lines of credit that could be obtained by clients using securities they had in other Merrill Lynch managed accounts as collateral. While Merrill has the right to operate these accounts, the bank also had an obligation to follow certain supervisory requirements when allowing customers to borrow money based off of their ownership of securities. In fact, there are many legal restrictions on what can be done with the funds in an LMA. Generally, those funds cannot be used to re-invest in certain types of securities. However, due to the company's lack of supervision of these accounts, more than $100 million worth of LMA funds were used to purchase securities that should have been restricted. This allowed customers to access leverage through the brokerage accounts in manner that should not have been possible.
The Lack of Proper Supervision Led to Customers Making Unsuitable Investments
Additionally, FINRA found that Merrill Lynch's inadequate supervision resulted in some clients making unsuitable investments. Indeed, as part of this settlement, FINRA ordered the company to pay 22 of its customers a collective $780,000 in restitution. This is on top of another round of voluntary customer reimbursement related to this issue. Once again, this stems back to the lack of supervision Merrill used when operating LMA accounts. The affected investors were generally of moderate net-worth and had conservative leaning investment objectives. Yet, through their LMA accounts, many of them ended up owning a large amount of highly levered Puerto Rican municipal bonds and securities. As Puerto Rico suffered serious economic trouble, these customers sustained major financial losses. Financial advisers and wealth management companies have a legal duty to ensure that they are helping their clients make investments that are truly suitable for their individual wants and needs. When they fail to do so, they can be held liable for losses.
Were You a Victim of Investment Fraud in South Florida?
Please do not hesitate to contact the experienced Miami investment fraud lawyers at Carlson & Associates, P.A. today. Our attorneys have handling many investment fraud claims, including unsuitable investment actions. Let us review your case so that we can determine precisely what needs to be done to protect your legal rights and financial interests. We provide legal representation to fraud victims throughout South Florida, including in West Palm Beach, Fort Lauderdale and Boca Raton.
Resource:
finra.org/newsroom/2016/finra-sanctions-merrill-lynch-7-million-inadequate-supervision-securities-backed