FINRA Orders Five Companies to Pay Customers More Than $6 Million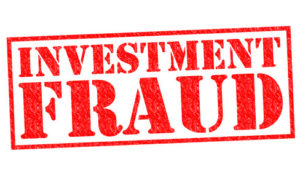 Recently, the Financial Industry Regulatory Authority (FINRA) announced fines against five broker-dealers. Collectively, the companies were ordered to pay $6.2 million in fines and restitution to customers. The broker-dealers that were fined included VOYA Financial Advisors, Cetera Advisors Networks, First Allied Securities, Summit Brokerage Services and VSR Financial Services. The fines stemmed from the failure by the companies to properly supervise their sales staff. More specifically, the fines came in relation to the sale of L-share variable annuities.
What is an  L-Share Variable Annuity?
An L-share variable annuity is a very complex financial product. As such, it is not an appropriate investment vehicle for most retail investors. Essentially, an L-share VA offers investors shorter holding periods in exchange for higher fees. For a small set of investors, this tradeoff is worth it. However, for the vast majority of investors, especially those looking for long-term passive income, an L-share VA offers higher costs with virtually no upside.
L-Share Variable Annuities are Unsuitable Investments for Most People
Registered investment advisers have a legal obligation to ensure that they are only recommending suitable investments to customers and prospective customers. Broker-dealers have a similar obligation to supervise their sales staff and prevent them from pushing unsuitable investments on retail investors. For most people, a financial product like an L-Share VA meets the textbook definition of an unsuitable investment. This is true because:
The product is complex;
The product offers limited upside; and
The sale of the product results in higher fees for the broker-dealer.
Complex financial products that offer higher fees for a broker-dealer are by nature suspect. Financial advisers and brokerage firms have a fiduciary duty to put the interests of their client above their own interests. Pushing a financial product that offers limited upside for the investor and exposes them to higher fees is direct violation of this duty. FINRA alleges that all five of the firms involved in this case failed to properly supervise their sales employees. These broker-dealers should have had safeguards in place which would have prevented employees from pushing L-Share VAs and other similar products on retail clients.
The Brokers-Dealers Could Not Explain their Actions
Indeed, these cases are especially disturbing because there is evidence to suggest that the sales staff initially misled customers to encourage more sales. It was found that clients of these firms were buying L-share VAs (which have a short holding period) and were also paying for costly insurance riders that only provided long-term protection. In other words, clients were making purchases that made no sense and offered no possible benefit. Of course, the broker-dealers were raking in fees from all of these nonsensical investment purchases. The companies in question had no explanation for why so many of their clients were allowed to make such unusual and illogical investment decisions.
Contact Our Office Today
The Miami investment fraud attorneys at Carlson & Associates, P.A. have extensive experience handling fraud cases in South Florida. If you were victimized by a bad acting financial adviser or broker-dealer, you are entitled to compensation for the full extent of your losses. For legal protection, please reach out to our team today to schedule your initial case evaluation.
Resource:
finra.org/newsroom/2016/finra-fines-eight-firms-total-62-million-supervisory-failures-related-variable-annuity