Financial Firm Censured and Fined by FINRA for Multiple Violations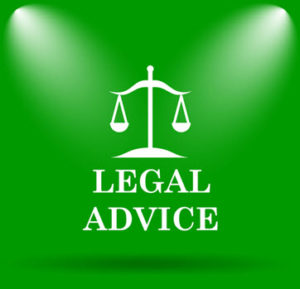 Recently, the Financial Industry Regulatory Authority (FINRA) censured Caldwell International Services Corporation and fined the firm $1,000,000. The company was also forced to pay $1,026,089.48 in restitution to the affected clients. The penalties came in response to the company's repeated violations of fiduciary duty to its customers and violations investment regulations. The firm's principal, Gregory Caldwell, was also permanently barred from associating with any FINRA member firm in a principal role. The company and Mr. Caldwell both consented to the penalties, though neither admitted to any of the alleged misconduct.
What Did Caldwell International Services Corporation Do Wrong?
FINRA charged Caldwell with a wide array of different violations. Each violation, by itself, would have been sufficient to take action against the firm. Specifically, the company was charged with:
The failure to properly supervise its representatives: First, FINRA found that Caldwell failed to develop and implement an adequate supervisory system. This led to many company representatives engaging in multiple different forms of investment-related misconduct. In many cases, the misconduct by the company's agents resulted in clients losing money and taking on an inadvisable additional amount of risk. In contrast, the violations actually resulted in the firm bringing in additional commission payments and management fees.
Pushing unsuitable investments on clients: Financial advisers and broker-dealers have a legal duty to avoid pushing unsuitable investments on customers and prospective customers. All advisers should take the time to understand the financial position and unique needs of each potential customer. After doing this, they should always ensure that customers are only recommend suitable financial products. FINRA found that Caldwell repeatedly failed to live up to this obligation.
Engaging in unauthorized trading: Additionally, FINRA found the representatives at Caldwell conducted many unauthorized trades on client accounts. This is an unacceptable practice. It appears that many of these trades were conducted simply to rake in additional commissions and fees. Certainly, this does not benefit the customer. Fees comes directly out of customer accounts. Investment regulations require financial advisers to get proper approval before making trades.
Churning of customer accounts: Finally, somewhat related to unauthorized trading, FINRA found the Caldwell was 'churning' the accounts of its clients. Churning is an unlawful practice that occurs when an investment adviser recommends trades solely to increase their fees. This means that they are recommending trades that do not in any way benefit the position of the client, a clear violation of fiduciary duty. Churning can occur even if a client approves the trades. Ultimately, it is the investment adviser's responsibility to look out for the best interests of the client.
Contact Our Office Today
At Carlson & Associates, P.A., our Miami investment fraud lawyers have extensive experience holding bad acting brokerage firms and brokers accountable for the damage that they have caused. If you have been a victim of investment fraud in South Florida, please call our team today. We will review your case and we will work hard to protect your legal rights and financial interests.
Resource:
disciplinaryactions.finra.org/Search/ViewDocument/66518