Financial Adviser Overbilled Clients, Stole Assets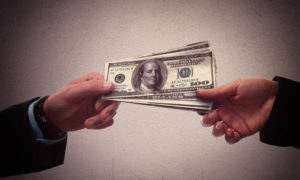 On October 27th, 2016, the Securities and Exchange Commision (SEC) filed charges against a California financial adviser named Marc D. Broidy and his investment firm Broidy Wealth Advisors, LLC (BWA). According to the complaint filed by the agency, Broidy and his company took in more than $1.4 million in ill-gotten gains from clients. The complaint alleges that Broidy overcharged clients to the tune of $643,000 and misappropriated another $865,000 in client assets. Using these funds, Broidy allegedly treated himself to a luxurious lifestyle. The SEC contends that he used client money to pay off his mortgage, take fancy global vacations and to buy himself high-end automobiles.
How BWA Schemed to Overcharge its Clients
According to the complaint, Broidy's overbilling scheme began in early 2011 and lasted through the spring of 2016. The scheme targeted five different client accounts. The identities of the clients were kept confidential in the court filings, and the SEC referred to them as clients A, B, C, D and E. When hiring Broidy as an investment adviser, all five clients signed the same Investment Advisory Contract. Within this contract were very clear provisions for investment fees. Specifically, the fees were to be graduated in relation to how much money the client had under Broidy's management. Clients investing less than $1 million were to pay a rate of 1.5 percent in annual investment fees, while clients with over $2 million under management were to be charged 1 percent annually. Under the terms of the contract, all fees were to be paid on a quarterly basis. However, the clients soon began to notice that their accounts seemed to have a lower value than made sense. After an investigation it was determined that Broidy was vastly overcharging investment fees. In fact, Broidy was charging both more frequently and in far larger amounts that the contract stipulated. Additionally, Broidy was also attempting to hide the overbilling. He did this by altering the annual 1099 forms that were sent to clients. The SEC provided the following information about Client A's fees for the year 2014:
Original 1099 form: $51,435.70 in fees
Altered 1099 form actually received by A: $4,918.50 in fees
The original 1099 form included the amount in fees that were charged to the account. However, the client was only ever given the altered form. The SEC believes that Broidy simply cut and pasted to change the values. Under FINRA regulations, all financial advisers and brokerage firms have a legal duty to clearly lay out fees for customers. Fees must be clearly disclosed ahead of time. If you have been overcharged by a financial adviser, particularly if documents have been intentionally altered, you have been the victim of financial adviser fraud. Fraud victims need to take immediate legal action to protect their legal rights and financial interests.
Do You Need Legal Assistance?
At Carlson & Associates, P.A., our Miami investment fraud lawyers are standing by, ready to help. If you have been the victim of investment fraud in South Florida, please call our office today at 1-(305)-372-9700 to schedule an initial review of your case. Let us use our skills and experience to help you recover the full and fair compensation that your rightfully deserve.
Resource:
sec.gov/news/pressrelease/2016-228.html