Financial Adviser Charged with Fraud for Cherry-Picking Trades and Misleading Investors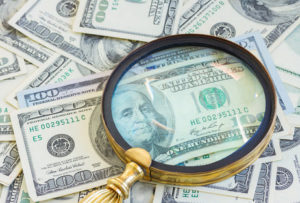 The Securities and Exchange Commission (SEC) recently announced fraud charges against Laurence I. Balter, a financial adviser based in Hawaii. The charges were brought in relation to operations Balter conducted through his investment firm, Oracle Investment Research. According to the allegations, he 'cherry-picked' successful trades and assigned them to his own personal account and he intentionally misled his investors. In all, the SEC believes that Balter obtained more than $500,000 in ill-gotten gains from his unlawful practices.
What Does it Mean to Cherry-Pick Trades?
The SEC contends that Balter conducted all of his trades, including purchases of equities and stock options, through one omnibus account. Put simply, an omnibus account is an account that holds the assets of multiple individual accounts. While this may sound strange if you are not familiar with the concept, it is actually a relatively common practice. Further, there are many benefits to using this type of set-up. For example, it allows transactions to be conducted more efficiently. Of course, it also requires investors to put a tremendous amount faith in the hands of their financial adviser. If the accusations prove true, Balter abused that trust by cherry-picking the trades. This was done by assigning the trades conducted in the combined omnibus account to individual accounts based off their results. Essentially, he assigned himself the goods trades and his clients the neutral or failed trades. This was a direct breach of fiduciary duty. All financial advisers have a fiduciary duty to act in the best interests of their clients. They can never put their own financial interests above the interests of their investors.
Accusations of Misleading Investors
The SEC also argues that Balter misled his clients. Specifically, he is accused of misconduct in relation to two areas:
Fees: Financial advisers are legally obligated to fairly inform clients of all fees. As an investor, you have a legal right to know the precise cost of the services offered. This means that financial advisers and brokerage firms must clearly disclose all fees ahead of time. Allegedly, Balter failed to live up to this obligation because he told his clients that they would not be charged both management fees and advisory fees. In reality, he charged them both without ever updating them to this fact.
Investment strategies: Financial advisers must also be sure that overall investment strategies are: approved by investors, understood by the investors and in the best interest of the investors. Balter's clients thought they were investing in well-diversified mutual funds. However, Balter failed to make diversified investments. In reality, he put his client's money into much riskier funds. As a result, the investors ended up facing significant additional losses.
Contact Our Miami Investment Fraud Lawyers Today
Unscrupulous financial advisers must be held accountable for their misdeeds. If you have suffered investment losses because for the actions of your financial adviser, please contact Carlson & Associates, P.A. today. Let us use our skills and experience to help you recover the full and fair compensation that you rightfully deserve.