Federal Jury Convicts Financial Executive in Cay Clubs Ponzi Scheme Case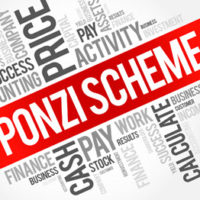 On March 6th, 2017, the United States Department of Justice (DOJ) announced that David W. Schwartz, the former Chief Financial Officer (CFO) of Cay Clubs Resorts, has been convicted of several serious offenses by a federal jury. Mr. Schwartz now faces up to 93 years in prison. Cay Clubs, which at one point employed more than 1,000 people, was a $300 million Ponzi scheme that defrauded more than 1,400 investors in South Florida and around the country.
How the Ponzi Scheme Worked

The Cay Clubs Ponzi scheme was extensive. David W. Schwartz was just one of several corporate executives that have been charged by the Securities and Exchange Commission (SEC) in relation to this fraud.
The Framework
In 2004, Cay Clubs began operating as a real estate development company. The company claimed that it was in the business of renovating old buildings and run-down condos and turning them into luxury properties. Primarily, the firm operated out of Las Vegas, Nevada and South Florida, particularly in the Florida Keys.
The Cost

According to Cay Clubs marketing materials, the company was funded by both investor money and by the proceeds of their condo sales. Most of their condos were listed between $300,000 and $1,000,000. Additionally, the company also charged condo buyers annual membership fees that could reach up to $35,000.
The Promise
Most investors got into the scheme through their purchase of a condo property. The main engine of the Cay Clubs scheme was their exclusive 'leaseback' program. According to the SEC complaint, 95 percent of all Cay Clubs condo buyers participated in this leaseback. The following illustrates the four-step process by which the leaseback operated:
Investors would buy a condo from Cay Clubs;
They would then immediately lease their property back to the company for two years;
The company would then rent out that property for the two-year period; and
Investors would get the proceeds. Investors were promised a 15 percent return on their leaseback investment, plus the possibility of additional profit sharing.
The Reality

One of the key elements of the leaseback program was that Cay Clubs took full control over the property. Indeed, their contracts prevented the real owner from even stepping foot on the premises of their own property without 14 days-notice and approval from a Cay Clubs executive. Why was this so important? Because, in reality, Cay Clubs was unable to rent out many of their units. Instead of producing returns to pay investors back 15 percent, the program was actually losing a dramatic amount of money. However, Cay Clubs was still paying back its early investors by simply giving them the money put into the scheme by later investors. As with all Ponzi schemes, this fraud was completely unsustainable. When the housing crisis hit Florida hard in 2008, Cay Clubs quickly came crashing down.
Contact Our Office Today

At Carlson & Associates, P.A., our team has extensive experience handling Ponzi scheme claims. If you or a loved one has been a victim of a Ponzi scheme in South Florida, our attorneys can help. To speak to an attorney today, please contact our Miami office at 1-(305)-372-9700.
Resources:
justice.gov/usao-sdfl/pr/jury-convicted-former-cay-clubs-chief-financial-officer-conspiracy-bank-fraud-and-tax
sec.gov/litigation/complaints/2013/comp-pr2013-15.pdf