California Lawyer Charged With Stealing Investor Money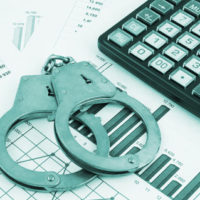 Recently, the Securities and Exchange Commission (SEC) announced several charges against Emilio Francisco, an Orange County, California-based lawyer for his role in a multi-million dollar investment fraud scheme. According to the agency, Francisco conducted a large scale fraud targeting foreign investors through the use of the EB-5 Immigrant Investor Program. In all, the SEC believes that Francisco took in more than $72 million from investors, most of whom were from China, through his marketing company PDC Capital. According to court documents, much of that money was mishandled, and millions of dollars were simply stolen.
The EB-5 Program Offers Foreign Investors a Chance for a Green Card
Through the EB-5 program, foreign investors are able to obtain an American green card if they invest at least $500,000 in a qualifying project within the United States and that project produces at least ten permanent American jobs. The immigrant investor program is also notoriously complex and if all proper procedures are not followed, the investor can lose out on his or her eligibility to obtain a Visa. In this case, Emilio Francisco was not following the proper protocols set forth by the EB-5 regulations. While Francisco did put investor money into some projects, the money was unlawfully transferred between projects and the SEC believes that at least $9 million of foreign investor money was simply siphoned off for Francisco's personal use.
More than 100 Investors Were Defrauded

According to the complaint filed by the SEC, Emilio Francisco's investment fraud scheme was extensive. The SEC believes that at least 131 investors were defrauded through at least 19 different investment offerings. Within each of the offerings, Francisco's company made explicit representations to investors that their entire $500,000 investment would go towards development of a specific qualifying project. Due to the nature of the EB-5 program, both of these points are critically important. Investors must put in at least $500,000 and that money must go towards one specific American project. However, not only did Francisco divert some investor funds for personal use, but he was extensively co-mingle foreign investor funds between projects and with funds from his other business ventures. Beyond the blatant fraud, the commingling of funds in this circumstance amounts to a serious form of professional malpractice. Foreign investors were placing a significant amount of trust in Francisco and his companies to properly follow legal procedures so that they would be eligible for an American visa. The failure by Francisco and his companies to live up to their obligations is an example of both investment fraud and legal and accounting malpractice.
Contact Our Miami Office Today
At Carlson & Associates, P.A., our firm handles investment fraud claims, legal malpractice claims and accounting malpractice claims. If you suffered financial losses because of investment fraud, the negligence of a financial adviser or the negligence of a lawyer or accountant, we can help. Please call our team today at 1-(305)-372-9700 to set up a confidential review of your claim. Our firm represents fraud victims throughout South Florida, including in Palm Beach County and Broward County.
Resources:
sec.gov/news/pressrelease/2016-281.html
uscis.gov/eb-5
sec.gov/litigation/complaints/2016/comp-pr2016-281.pdf