Boca Raton Brokerage Firm Fined $210,000, Ordered to Offer Affected Customers 'Rescission'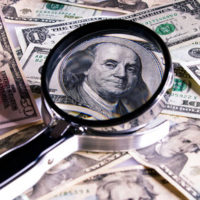 Recently, FINRA's Department of Market Regulation announced that FMSbonds, Inc. (CRD #7793), a broker-dealer based in Boca Raton, Florida, consented to findings that it improperly sold municipal bonds to its customers in amounts below the mandatory minimum denominations. As a result of this misconduct, many of the firm's clients were stuck in disadvantaged, illiquid positions. FINRA announced the following penalties against FMSbonds:
Public censure;
Fines totaling $210,000; and
An order to give affected customers the option to 'rescind' all implicated transactions.
Full details regarding these proceedings can be found by referencing FINRA case #2015043950501.
Understanding the Misconduct by FMSbonds, Inc.

The Violative Conduct
FINRA's Department of Market Regulation reviewed all of FMSbonds' transactions from August 1st, 2013 through December 31st, 2015. During this review, officials determined that the brokerage firm had repeatedly violated MSRB Rule G-15. This rule strictly prohibits registered brokers and brokerage firms from selling their customers municipal securities in any amount that is lower than the minimum denomination. In all, the investigators determined that FMSbonds conducted at least 170 transactions that were in direct violation of this rule.
Why the Minimum Denomination Matters

For investors, the minimum denomination of municipal securities matters a great deal. This is true for two main reasons.
Liquidity: First, if you are improperly sold municipal securities in an amount that is below the required minimum denomination, then you will be subject to many resale restrictions. This could seriously hamper the liquidity of your position. Being stuck in an illiquid position is inherently risky and undesirable, especially for retail investors.
Suitability: Further, in many cases, minimum denominations are set by issuers because they have concerns about the suitability of the investment for retail buyers. If you purchase municipal securities in an amount that is below the minimum required denomination, you are likely holding an asset that is unsuitable for your investment profile.
Investor Remedies: Rescission Explained

In this case, beyond censure and fines, FMSbonds was also ordered to offer all affected customers the right to rescind their purchases. This type of remedy is offered in some investment fraud/negligence cases. Essentially, it lets customers reverse any trades they made that were impacted by their financial broker's misconduct. Generally, when rescission is ordered, the brokerage firms will need to offer to reverse all violating transactions at either the original purchase price, or the current fair market price, whichever one happens to be higher. This is an important tool, as it stops the firm from being able to get any type of financial benefit as a result of their improper actions.

Were You a Victim of Securities Fraud?

The experienced Miami investment fraud attorneys at Carlson & Associates, P.A. can help. If your broker or brokerage firm caused you substantial losses, please call us today at 1-(305)-372-9700 to set up a fully confidential review of your claim. We serve wronged investors throughout South Florida, including Miami, West Palm Beach, Coral Gables, Fort Lauderdale, and Boca Raton.
Resources:
brokercheck.finra.org/firm/summary/7793
disciplinaryactions.finra.org/Search/ViewDocument/68132
msrb.org/Rules-and-Interpretations/MSRB-Rules/General/Rule-G-15.aspx