Ameriprise Financial Services Broker Barred for Failure to Disclose Private Transactions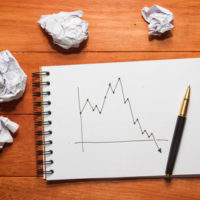 On May 30th, 2017, a FINRA Hearing Panel issued a final decision in the case that has been brought against former Ameriprise Financial Services broker Jim Seol (CRD#: 2876279). After reviewing the allegations against this investment advisor, the hearing panel issued sanctions, permanently barring Mr. Seol from the securities industry for his failure to disclose more than $100 million worth of private transactions. Investigators determined that Mr. Seol knowingly made false statements regarding his private business activities to the compliance officers of his member firm.
The Misuse of the EB-5 Immigrant Investor Program 
The Background
Created in 1990, the EB-5 immigrant investor program allows foreign nationals to make a qualifying investment in the United States in exchange for a green card for themselves and their immediate family members. During the time that he was employed at Ameriprise Financial Services as a registered investment advisor, Mr. Seol formed a private corporation to solicit EB-5 investments from foreign nationals. He named himself as the CEO and president of this new business. In all, his company took in more than $100 million from at least 200 different investors.
No Disclosures Were Made to Ameriprise  
Under FINRA Rule 3270, all registered persons are required to disclose their outside business activities to their member firm. Upon disclosure, the member firm will have the opportunity to review the proposed activities in order to determine whether or not they are suitable. Firms can block their registered brokers from engaging in outside business transactions. Under various legal theories, brokerage firms can be held liable for the sale of unapproved investments – even where the brokerage firm had no knowledge of them.
In this case, Mr. Seol failed to make any disclosures to his member firm. Indeed, Mr. Seol first formed his EB-5 corporation in the fall of 2011, travelling to Asia multiple times in both 2012 and 2013 in an effort to solicit business, yet, on annual compliance questionnaires, he denied engaging in outside business activities in 2012, 2013 and in 2014. It was only in the late summer of 2014 when Ameriprise compliance personnel confronted him about the issue that he finally made disclosures.
A Permanent Ban from the Industry Was Issued 
Upon confrontation, Mr. Seol claimed that the lack of disclosure was entirely accidental. He claimed that he did not take any compensation from his own company, and therefore, he believed that he was not required to disclose it. However, FINRA investigators determined that he was obtaining considerable private benefits and that he knew he should have disclosed the transactions. Notably, after being separated from employment at Ameriprise in the summer of 2014, Mr. Seol immediately drew a salary from his company, totaling $735,000. Due to the intentional nature and scale of the misconduct, FINRA permanently barred Mr. Seol from the securities industry.
Were You a Victim of Investment Fraud? 
The experienced securities fraud attorneys at Carlson & Associates, P.A. are standing by, ready to help. For an immediate review of your claim, please contact our team today at 1-(305)-372-9700 to set up your fully confidential initial case evaluation. From our office in Miami, we represent wronged investors throughout southeastern Florida, including in Cape Coral, Pembroke Pines and Coral Springs.
Resources:
brokercheck.finra.org/individual/summary/2876279
finra.complinet.com/en/display/display_main.html?rbid=2403&element_id=9467